Living at Hartsfield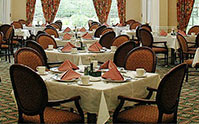 Hartsfield Village is a CCRC (Continuing Care Retirement Community),which provides a style of living opportunity for most individuals. While we encourage exploring the options below, nothing is as informative as a personal visit.
Through a process called "discovery", prospective residents who visit Hartsfield Village, their families, and our staff learn about each other—about the unique situation of each person and about the living options offered at Hartsfield Village. Please contact us and plan a visit soon.
Select the living option that best suits your circumstances:

SCHEDULE A TOUR
Directions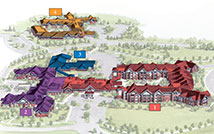 Directions
Hartsfield Village
10000 Columbia Ave.
Munster, IN 46321
219-934-0750